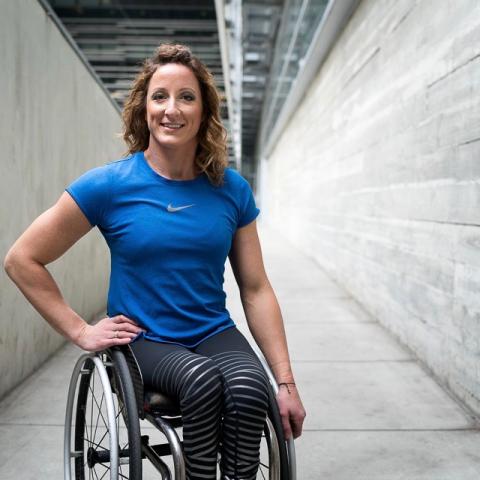 Tatyana McFadden
Tatyana McFadden is considered the fastest woman in the world.
She has 17 Paralympic medals (including seven gold medals), 17 World Major Marathon wins including four consecutive Grand Slams (first place in Boston, Chicago, NYC and London marathons in the same year) and has broken five world records in track and field.
She was named to the Forbes "30 Under 30" list in 2017, selected as the Best Female Athlete of the 2016 Paralympic Games by the United States Olympic Committee, and received the Whang Youn Dai Achievement Award at the 2016 Paralympic Games for outstanding performance, overcoming adversity, and exemplifying sportsmanship.
Additionally, in 2016 she received an ESPY Award as the Best Female Athlete with a Disability and was selected by Marie Claire for the "first class" of Young Women's Honors. In 2015 she received the Wilma Rudolph Courage Award from the Women's Sports Foundation, the Juan Antonio Samaranch Disabled Athlete Award from the International Olympic Committee, and was named Sportsperson of the Year with a Disability by the Laureus Foundation.