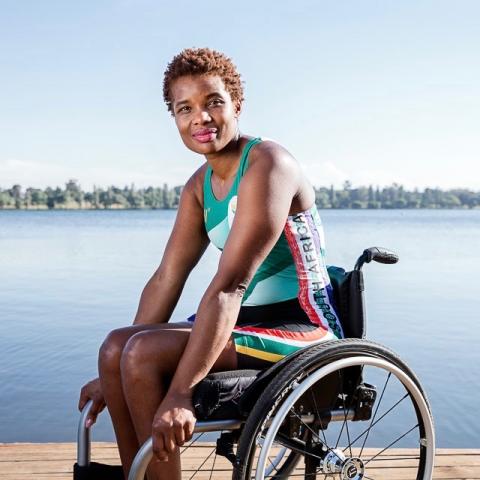 Sandra Khumalo
Sandra Khumalo is a South African Rower. She competed in both the 2012 and 2016 Paralympics.
In 2005, at the age of 23, Sandra was injured in a car accident. The accident damaged her spinal cord and left her lower body paralyzed.
She qualified to compete at the 2012 Paralympics, held in London, in the women's single sculls by winning the silver medal at the final qualification regatta in Belgrade Serbia.