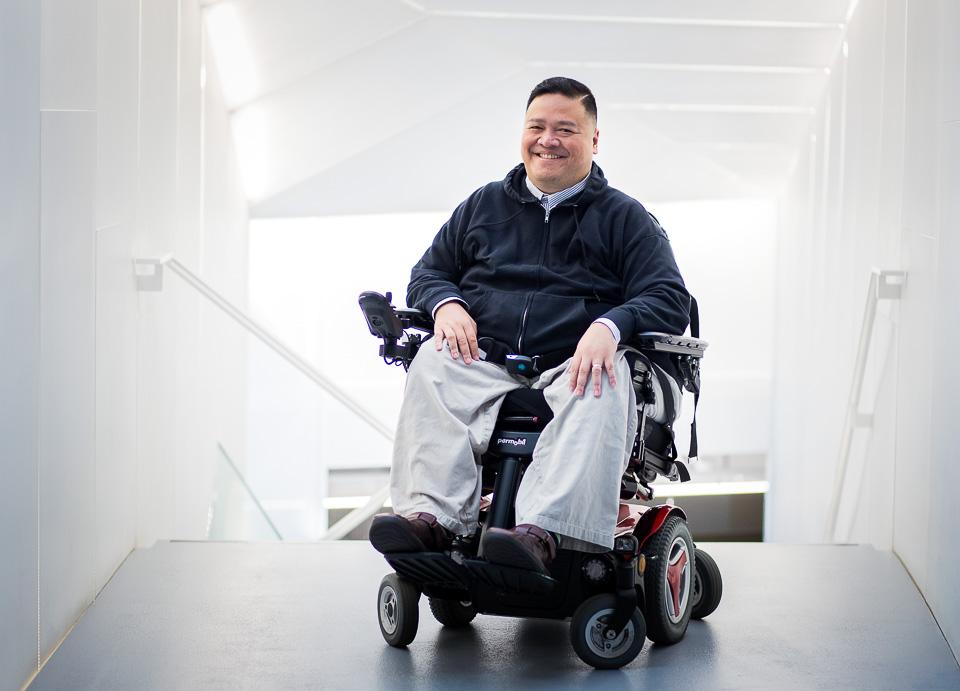 To help better understand the views, opinions and day-to-day experiences of the global disability community, we commissioned an international survey of wheelchair users through ComRes. The data, from wheelchair users in the UK, US, India, Japan and Brazil, highlights the need for investment and innovation in the development of assistive technologies to allow people with limited mobility the opportunity to fulfil their potential in the workplace. We believe the impact of which could have huge consequences for the estimated 65 million people worldwide who use a wheelchair, and for the global economy.
In more detail, the survey found the following:
around two out of five wheelchair users polled say that they have been unable to work as a result of using a mobility device (39%)

Nine out of ten say they have experienced negative consequences as a result of using a mobility device when working or job hunting (89%)

three in ten wheelchair users polled saying they feel frustrated by the outdated design of their mobility device (30%)
Particularly resonate for our ambassador August de los Reyes, three in ten wheelchair users said they felt their talent has been wasted as a result of their device. De Los Reyes discusses the need for improved technology here:
"I cannot imagine how my career path would have changed if the challenges I face in the workplace today had occurred early in my career. Of the various challenges highlighted from the survey results, commercial travel and transportation is still fraught with accommodating those of us in power wheelchairs. As a designer, much of my work involves directly engaging with people who use the offerings we design. Given the global reach of technology, traveling the world to meet the customers we serve is vital to design meaningful products and services. While my experience centers around design and technology, it is my hope that urgent innovation will avail people with ability differences, regardless of profession or personal interest, to travel easily and enjoy the outcome of direct engagement with the worldwide communities whom we serve."
The Mobility Unlimited Challenge aims to address the issues uncovered by the survey through rewarding the development of personal mobility devices incorporating intelligent systems. Solutions of the future could include anything from exoskeletons to artificial intelligence, smart technologies - or something that's simply not yet been created. These solutions would not only have enormous benefits for individual users - but for society as a whole.
Entries for the Mobility Unlimited Challenge close on August 15, 2018. Five finalist teams will receive a $500,000 development grant in January 2019 and the winner of the $1 million final prize will be announced in Tokyo in 2020.